Największy na świecie niekomercyjny serwis geocachingowy
GeoŚcieżki - skupiające wiele keszy
Ponad 600 GeoŚcieżek w Polsce!
Pełne statystyki, GPXy, wszystko za darmo!
Powiadomienia mailem o nowych keszach i logach
Centrum Obsługi Geokeszera wybierane przez Społeczność
100% funkcjonalności dostępne bezpłatnie
Przyjazne zasady publikacji keszy
This cache belongs to GeoPath!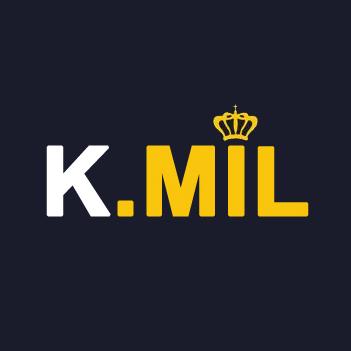 Wielki K.MIL

Please log in to see the coordinates.

Altitude: 96 m. ASL.

Region:
Poland > lubuskie

Cache type:
Other type

Size:
Very large

Status:
Ready for Search

Date hidden: 19-09-2015

Date created: 18-09-2015

Date published: 19-09-2015

Last modification: 13-03-2018

31x Found

1x Not found

3 notes

2
watchers

75 visitors

26 x rated

Rated as:
Excellent

21 x recommended
This cache is recommended by: [ocenzurowano_1], aniolekdiabelka, art_noise, czolgista171, d.ana88, k.mil, kolechoo, lustys, malenstwo, mateuszAZL, MI 888, Nannette, Nati., night_time, Nosferatu (Rowerowytomysl), ptasznik, rredan, rubin, Taiffun, uhuhu, ZJustyna
In order to view coordinates and
the map of caches
you must be
logged in

Cache attributes





Description
PL
UZ:
Uniwersytet Zielonogórski został utworzony 1 września 2001. W skład wchodzą 2 kampusy, w tym 12 wydziałów. Kampus A zlokalizowany jest na ulicy Podgórnej, a kampus B na ulicy Wojska Polskiego.
Na przestrzeni lat powstawały różne wydziały. Na dzień dzisiejszy (stan na dzień 1 października 2015) mamy:
Wydział Artystyczny
Wydział Budownictwa, Architektury i Inżynierii Środowiska
Wydział Ekonomii i Zarządzania
Wydział Informatyki, Elektrotechniki i Automatyki
Wydział Fizyki i Astronomii
Wydział Humanistyczny
Wydział Lekarski i Nauk o Zdrowiu
Wydział Matematyki, Informatyki i Ekonometrii
Wydział Mechaniczny
Wydział Nauk Biologicznych
Wydział Pedagogiki, Socjologii i Nauk o Zdrowiu
Wydział Prawa i Administracji

Additional hints
You must be logged-in to see additional hints

GeoKrety

Cruella Demon - Total distance: 1234 km


Geo Compass from Wolin Island - Total distance: 14164 km


podrurznik - Total distance: 10263 km


Wieczny kalendarz - Total distance: 2805 km


OP870B - Total distance: 306 km


Zodiak #02 Byk - Total distance: 524 km


Zodiak #05 Lew - Total distance: 510 km


Certy Nieśmiertelni (2) - Total distance: 944 km


Log entries:

31x

1x

3x